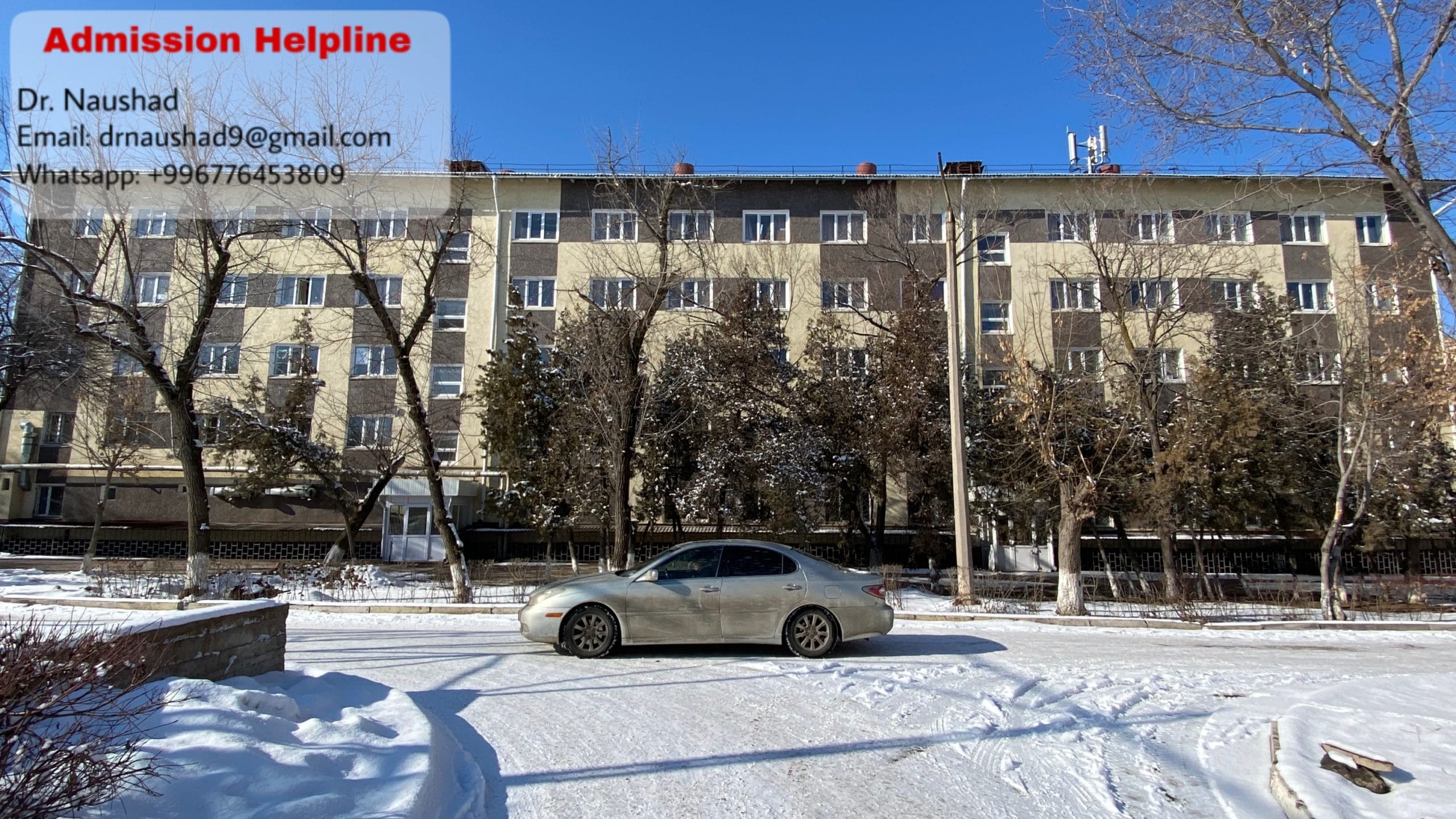 General Information Regarding Hostel at Kyrgyz State Medical Academy:
Kyrgyzstan is a multinational and multicultural country with more than 80 nationalities living here.

Kyrgyz State Medical Academy has six hostels: 4 hostels placed in the area of the main campus and three hostels near the main campus.

Hostels are different for local students and international students.

There are only three hostels available for international students who belong from India, Pakistan, United Arab Emirates, turkey, Palestine, Nepal, Bangladesh etc

Foreign Students live in Kyrgyz State Medical Academy Hostel No. 1, Kyrgyz State Medical Academy Hostel No. 7, Kyrgyz State Medical Academy Hostel No. 8 and

Kyrgyz State Medical Academy Hostel No. 9

Girl's hostel is separate, and they only live in KSMA Hostel No. 8.

All the rooms are comfortable and fully furnished. The rooms are provided with Internet access. Facilities for students are arranged on a sharing basis.

There are common areas, multimedia centres, leisure rooms, reading rooms, etc. for students where they can socialize. All the hostels are under protection 24×7.

International students are suggested to live in the separate International Students Hostel which is fully designed for foreign citizens needs.

International students can also engage and live in other hostels, flats, and so on. But in such case students themselves are responsible for seeking and paying for accommodation place.

For more useful and inspiring exchange, KSMA also offers co-living with local students in host-families for international students for better cultural exchange.
Hostel Facilities at Kyrgyz State Medical Academy:
The facilities at the hostel of Kyrgyz State Medical Academy include:
Large hostel campus

Spacious rooms available on sharing basis

High security for students

CCTV surveillance all around the campus

Anti-ragging regulations to protect students from acts such as ragging, teasing or bullying

Readily available services at walking distance from the main campus

Affordable prices of rooms.

Guards are present for the security of students 24×7

The students are provided with clean food and water at the hostel

Indian food mess is available for students

All the necessary comforts are provided to students in and around the campus.
Studying Room is availble at every floor of Hostel:
Near Warden's Room and some facilities for Students:
Student can get basic food and snacks from the ground floor.

They don't need to go to the supermarket (Norodny in the Russian Language) for getting milk, eggs, breads and basic foods and snacks.

In every Hostel of KSMA, there is recharge machine available so students can recharge their mobile phones and wifi connections.

Students don't need to purchase a blanket and bedsheets, etc. , Warden of the hostel provides these all.
Washroom, Kitchen and Laundry facilities in Hostel:
Kitchen is free for students.

They can prepare food theirself but in first year mess is mandatory for all international students.

Breakfast, Lunch and Dinner is provided at time in Hostel.
Student's Room and Mess facilities at Hostel: