Admission Open in Kyrgyz State Medical Academy
Limited Seat | Direct Admission
About Kyrgyz State Medical Academy
The Kyrgyz State Medical Academy, full name I.K. Akhunbaev Kyrgyz State Medical Academy, established on 1 September 1939 in the city of Bishkek, Kyrgyzstan.
Kyrgyz State Medical Academy, also known by the name KGMA/KSMA, is one of the Oldest and First Medical University of Kyrgyzstan. KSMA offers a very High Standard of medical education. Hence, University provides a right campus and off Campus Life.
Kyrgyz State Medical academy ranking is an A+ grade university giving a low-cost medicine program. This University is the most popular since it has around 80 years of teaching experience. The University is one of the finest MCI approved government universities for medical studies to study MBBS in Kyrgyzstan. KSMA gives the best quality facilities and infrastructure for its students.
Studies at Kyrgyz State Medical University Bishkek, Kyrgyzstan are not just confined to the lecture halls. Still, also Students are equipped with the most significant opportunities to engage in several extra-curricular activities such as conferences, clinical circles, seminars, and projects. There is a delightful, healthy, and friendly atmosphere at the campus of KSMA.
Guidance for Admission in Kyrgyz State Medical Academy: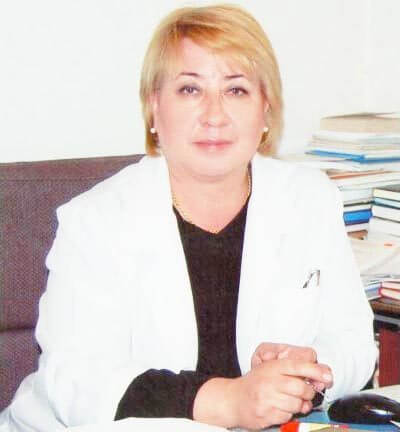 Rector's welcome message
Dear visitors of the KSMA website and Internet users! Dear friends!
I am glad to welcome you in Kyrgyz State Medical Academy named after an outstanding surgeon, professor, academician and public figure Isa Konoevich Akhunbaev! Education is a very important undertaking which necessitates effort, patience, , and focus. Your success in your studies is the primary goal of each of us. The education offered at this University is the starting point of your professional development. Please keep in mind that studying at KSMA will enable you to integrate global qualities with local characteristics by supporting the development of cultural, social and conceptual values as well as your emotional intelligence.
Once again, I welcome you all and wish you all the success in your academic endeavors during the new academic year.
Get Direct Admission
Student can pay university fee directly to university on arrival at Bishkek, Kyrgyzstan.
The mission of the KSMA is to improve the health of the population and the quality of life of individuals and groups of people through the continuous training of highly professional specialists using innovative educational programs and technologies, conducting advanced biomedical research. Kyrgyzstan State Medical University seeks to realize this mission in accordance with the highest professional and ethical standards, in conditions that allow each person to reach their full potential.
The following objectives which are based on the mission of the Kyrgyz State Medical Academy:
→ Training a specialist with general and special competences, universal and subject-specific competencies that contribute to his/her social mobility and stability in the labor market, readiness for postgraduate training with the subsequent implementation of professional medical activity in the chosen field.
→ Being the leader of higher medical education, preserving and multiplying the traditions of Home medicine, to be a leader in academic medical education and the scientific community.
→ To achieve international recognition and maintain the image of a leading medical school in Central Asia.
→ To provide a high level of quality education that contributes to the formation of a specialist who meets the new realities of life and the needs of employers.
Why choose MBBS at Kyrgyz State Medical Academy:
Kyrgyz State Medical University is the most famous since it has about 80 years of teaching experience. Kyrgyz State Medical Academy's official website aims all the academic plans to study Medicine Course in Kyrgyzstan.
MCI Screening Test coaching is available with the students to ensure good results for passing the test. Medical faculty is acknowledged by the Ministry of Education and Science and Ministry of Public health of the Kyrgyz republic.
It is the Top-Ranked GOVERNMENT UNIVERSITY.

The university is Oldest in Kyrgyzstan

The MBBS at KSMA entirely

taught in English.

Mess is available within the campus.

All the

Hospitals

of Bishkek city are affiliated with

KSMA

.

More than 1800 Indian Students are currently studying MBBS at KSMA.

It has the Second Largest Anatomy Lab in the World.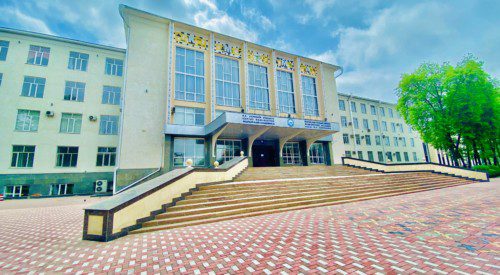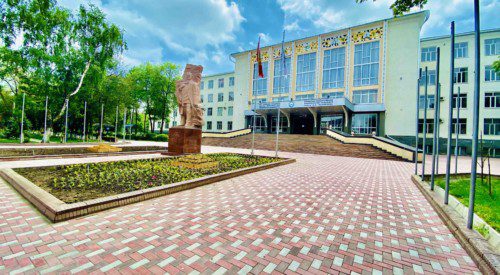 Suffer Now and Live the Rest of Your Life as a Great Doctor
Build Your Career in Smart Way
Do not Compromise Your Future , Get Enrollment Now
We ask you to be cautious and attentive when dealing with unfamiliar faces and scammers, which may be represented by contractors and firms for the provision of admissions services to Kyrgyz State Medical Academy. Clarify the names and data of officials and representatives.
Applicants from the far abroad must necessarily check whether the subcontractor has an official contract with an official representative for recruitment of  foreign citizens for training at Kyrgyz State Medical Academy. ANY INFORMATION YOU CAN SPECIFY BY EMAIL:  [email protected]
Admission Helpline:
 Dr. Naushad [ Student Authorized Coordinator ] 
 Phone: +996776453809 (Whatsapp)
 Email- [email protected]